Dean Bradley Computer Services
Woman-Owned, Expert Computer Repair & IT Services in Oakland, California. Whether it's a personal computer or an office network, we've got all of your repair and IT service needs covered.
How Can We Help?
Lead Inquiry Form
"*" indicates required fields
Our Services
Hardware
Broken screen? Has your laptop charger gone kaput? If you need hardware repairs, we're here to help. Why waste time with DIY fixes? Just call Dean! We're confident our abilities as your trusted local IT service provider will resolve all of your hardware issues.
Software
Don't spend hundreds of dollars having the so-called nerds at your big box stores overcharge you for installing software or your virus program. We can help you select the right computer programs for your needs, set them up the right way, and ensure they're working for you.
Operating Systems
We've been in business for a long time and are skilled with all standard operating systems. There isn't anything we haven't seen. Don't let a windows update keep your office from running like clockwork. We assist with Microsoft Windows, Mac OS, and even Linux.
Troubleshooting
If you have a problem with your computer, it may be a sign that your system is malfunctioning and in need of repair. The best way to fix a computer is to have a professional computer technician check it out for you. We also perform malware removal, OS repairs, and more.
Data Recovery
Have you lost or accidentally deleted some files on your hard drive? Call us! We'll do what we can to recover your data. In the event that your hard drive is severely damaged, we can help guide you in finding a certified data recovery company.
Backup & Security
Oakland, California-based organizations can benefit from our comprehensive remote technical support and backup and security services. We offer assistance with Windows, Mac OS X, and Linux operating systems.
Upgrades
We specialize in upgrades for computers and other devices. Boost your computer's speed with additional RAM, or maybe a larger and faster hard drive. We can help not only install it, but we can advise you on the right parts to buy.
Networking
We offer professional network consulting, support, and troubleshooting for Oakland businesses and home users. We have experience in resolving network problems for many Bay Area computer users.
Explore Services
About Dean Bradley Computer Services
We are the best IT services and PC repair company in Oakland, CA. We offer our clients a wide range of services, including computer repair, data recovery, and network security at a cost that is reasonable.

Dean has been an independent contractor for over 25 years. She offers information technology solutions that align with the goals of local businesses and home offices. Dean's expertise in various technical aspects has helped many companies optimize their software solutions.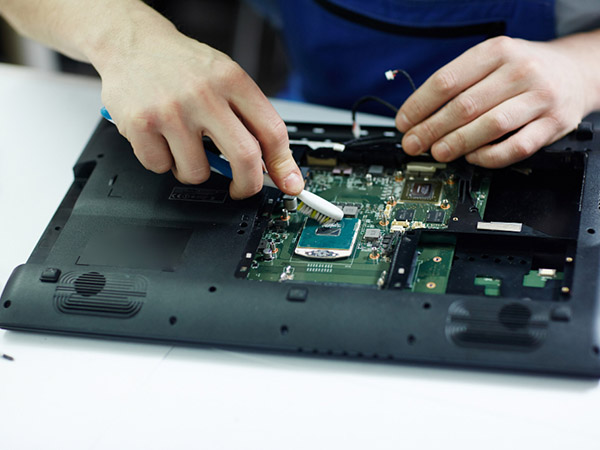 Desktops & Laptops
Repair PCs and Macs, Virus Removal, Blue Screen, and Error Message Issues.
Data Recovery
We can help you retrieve lost, corrupted, or damaged files.
Office Networks
Support & Install Work Stations, Operating Systems, and Office Products.
Data Storage
Protection from Data Loss Threats, Hard Drive Failure, Ransomware, and Natural Disasters.
Upgrades & Expansions
Device Repair, Function Optimization, and Memory Upgrades.
Loss Prevention
Detect Potential Data Breaches, Guarding Your Computer Against Insider and Outsider Attacks.
Our Reviews
"Super great experience working with Dean to resolve our home issues w/ network/wifi set-up. We had struggled for years with a few issues and we got excellent advice on how to move forward. Dean did all the set up and walked us through all the scenarios that can come up and how to best resolve issues with our internet provider. Highly recommend Dean and the fees were very reasonable."
"Dean was prompt, professional and very knowledgeable. She responds quickly. I thought that my computer had a bad virus or malware. She worked immediately to fix it. After identifying the problem, she explained what was going on with the computer and answered all my questions. She even updated it to windows 10. If you're looking for an amazing PC repair service here in Oakland, I totally recommend her."
"A virus had corrupted files on my laptop, and it was running really slowly. I had it fixed by Dean. She does PC/laptop repairs really well. She was able to finish it in less than a week. Every time I had something that needed repairing, I always received it back in perfect condition with the problems fixed. The service was great and the price was reasonable."
Contact Us
Your search for the best computer repair Oakland has to offer ends here. Whether it's a computer repair need or an IT service need, Dean Bradley has you overed. Contact us today for your free repair or IT consultation estimate.